ServiceNow is empowering businesses to drive growth, increase resilience, and enhance employee productivity with the Now platform. It helps organizations through their digital transformation journey by automating IT operations and providing easy-to-deploy pre-built models. Calsoft is an Implementation/Services Partner with ServiceNow and helps ServiceNow customers through various stages of their implementation cycle.
We support our customers with block, fileshare, and object & unified storage such as Ceph.
ServiceNow Integration for ITOM (IT Operations Management)
Calsoft developed a ServiceNow plugin for a company providing ITOM support. Benefits included agent-less automated service mapping, hardware and software life-cycle dataconnectivity, heuristics-based service and dependency mapping, and more.
Integration and Automation
ServiceNow provides plugins that integrate ServiceNow with third-party applications/tools. These plugins provide various functionalities such as volume management, snapshot management, VM provisioning, VM actions, and more. Plug-ins provide extended functionality by adding approval management workflows, incident management, and notification. Calsoft helps ServiceNow partners with customized plugin development and automation.
A seamless integration of the cloud-based ServiceNow security platform with third-party software and tools is possible. The ServiceNow security solution is a holistic approach and falls under the SOAR stack – Security, Orchestration, Automation, and Response. It collects data about security threats from multiple sources and automatically remediates low-level threats without human intervention.
ServiceNow's PaaS offering allows customers to build custom applications through various pre-built models such as development tools, security, integrations, UX, and intelligent orchestration. Calsoft assists ServiceNow customers in the process of adopting the ServiceNow platform for building these applications.
REQUEST OUR SUCCESS STORY
Asset Discovery & Inventory Management
The ServiceNow plugin for Data Center Asset Discovery & Inventory Management can be used to monitor the health, create a request on the discovered assets, and map the discovered inventory to CMDB. It can also be used to provide support for day-to-day operations such as VM on/off, reconcile resources, backup & recovery on the discovered inventory. Supporting CRUD operations on inventory resources, monitoring inventory health, and raising automatic incidents with email notification are also some of the actions that can be taken.
To know more about how we can align our expertise to your requirements, reach out to us.
The ServiceNow platform allows you to develop custom plugins to meet your business needs. Calsoft's deep understanding of the ServiceNow ecosystem equips enterprises with certified plugin solutions. We help ISVs and system integrators in getting ServiceNow certification for the plugins developed. The ServiceNow plugin certification assures customers that third-party products are compatible with ServiceNow products.
REQUEST OUR SUCCESS STORY
ServiceNow Financial Operations
Calsoft can help you integrate your software solutions with ServiceNow to support functionalities such as complaint management, asset management, compliance management, and back-office solutions.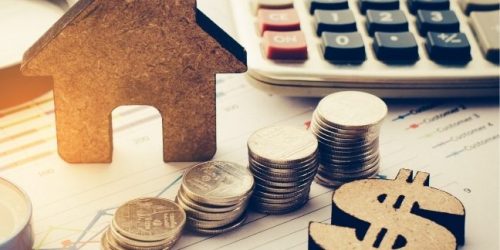 To know more about how we can align our expertise to your requirements, reach out to us.