Workloads are rapidly moving to the cloud and increasing data opens doors to increased security threats. To protect the applications, data, services, and infrastructure associated with a cloud, adherence to certain policies, regulations, and control measures is required. Our Cloud Security services help enterprises in addressing compliance concerns that delay or minimize the migration of sensitive assets into private, public, and hybrid clouds.
Endpoint & Perimeter Security
The best way to secure network, data, and, the entire system is to secure the perimeter and endpoints. Our security solutions ensure endpoint protection and help in building self-contained fortifications that secure the entire cloud infrastructure.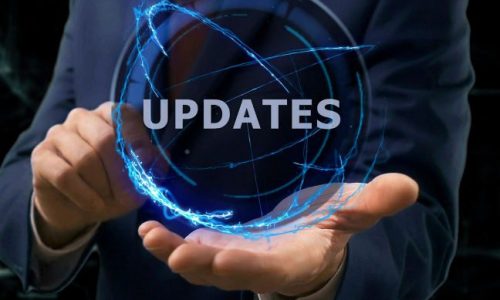 Monitoring as a Service Solution
Calsoft helped the customer re-design an on-premises infrastructure monitoring solution to a SaaS-based Monitoring-as-a-Service solution deployed in the cloud.
REQUEST OUR SUCCESS STORY
Identity/Access Management
Sometimes, an organization's assets can be compromised by an "insider" – such as employees, former employees, contractors or business associates, who have access to critical information. Our IT security and data management experts help companies build an Identity Management System to ensure the right people have the right access to the resources in the company, and at the right time.
Cloud Access Security Broker
We support our customers in developing a cloud-based software system that acts as a cloud access security broker. It enforces security policies and monitors all activities between cloud services users and cloud applications.
Cloud Gateway to S3 and Azure
Calsoft implemented a cloud gateway to migrate data from traditional storage to cloud seamlessly by integrating with the iSCSI target on the premises side.
Our security experts help in developing a cloud-based network security solution that acts as a secure web gateway between users and the Internet for complete network protection. It enforces company security policies and filters malicious Internet traffic in real time, keeping your cloud assets safe.
Security Incident and Event Management (SIEM)
When a security incident occurs, prioritizing the response correctly becomes imperative, depending on the degree of urgency and the implications. We help in building SIEM solutions to provide real-time analysis of security alerts and help with timely actions against the incidents.
REQUEST OUR SUCCESS STORY
Integration of Software-Defined Storage for Data Protection Software
Calsoft was engaged to integrate client's Software Defined Storage (SDS) with their Data Protection Software.
Ensure data protection and security in a cloud environment with Calsoft's cloud data protection support and services. We help companies secure their cloud endpoints, get complete visibility into their cloud data ecosystem, and leverage intelligence for ensuring cloud data protection.
To know more about how we can align our expertise to your requirements, reach out to us.
Development Of Microservices Application For Stress Testing Of Security Platform
Calsoft was engaged with the client to develop microservices application for stress testing their Security platform. The engagement included:
Development of microservices application
Complete feature verification of the customer platform.
Deploy microservices application and run load, stress tests.