The real task of any product company begins after selling their product. Post-Sales customer satisfaction is one of the most crucial factors deciding the product's positioning in the market. Good product support strategy is intelligent marketing. Calsoft assists with end-to-end product support, so businesses can focus on innovation, customer acquisition & retention, and other strategic aspects.
We help our customers transform their existing products to meet current and future business demands. Our offerings include Code Optimization & Re-factoring; Fine-tuning of Architecture and Design; Usability Engineering; and Competition Analysis.
REQUEST OUR SUCCESS STORY
Continuous Delivery – Continuous Deployment Pipeline
Calsoft helped the customer automate and fast-track infrastructure deployment and vendor product deployment.
REQUEST OUR SUCCESS STORY
Hassle-free product installations, timely system upgrades and resolution of issues is vital to the business. We make it easy for our customers by supporting them with product deployment, calibration & re-calibration with onsite/offsite support.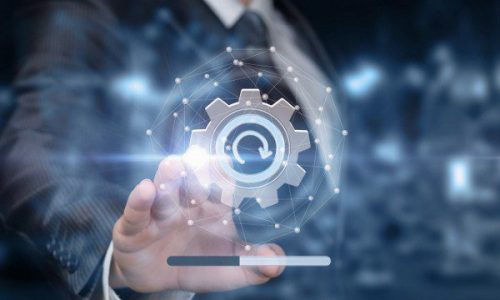 Multi-faceted technologies are increasing the system complexities. We help our customers not just with intelligent product development, but we also take care of its integration with the existing system and other third-party applications of the end user.
REQUEST OUR SUCCESS STORY
CI-CD Using Jenkins Pipeline
Calsoft helped the customer with build and release management for their virtualization product by: maintaining complex build setup with 100-odd git repositories via Jenkins (CI); and deployed product as VM OVF template and ran robot testing suite for sanity and regression via Jenkins (CD).
Test & Release Management
We oversee and manage a software release right from planning to development, testing, and onward to deployment. Our offerings include Test Planning & Lab Management; Manual, Automated, and Regression Testing; Build & Release Management; and Configuration & Change Control Management.
Smooth functioning of the product is an essential part of a stellar customer experience. We assist our customers with operations & maintenance support for their deployed products and applications, ensuring timely upgrades, patches, incident resolution, field support, and more.
Sustaining Support Success Story
Calsoft provided sustaining support for a monitoring tool adhering to the SLAs as determined by customer and to develop and test new features as per requirements from time to time.
Product End of Life Management
We support our customers in end-to-end planning and execution of product end-of-life activities, which include Product Phase-out Planning; Full & Partial Sustaining Support; Stakeholder Communication; and Product Withdrawal.
Our expert technical writers capture your product functionality and convey it accurately to your end user while our project managers ensure the documentation is delivered consistently, and on time. Our offerings include User Guides and Installation Guides; Documentation of Codes, Design, and Architecture; Context-sensitive Help Creation; and Knowledgebase & Support Material Creation.
To know more about how we can align our expertise to your requirements, reach out to us.
VMware VRO Plugin Development For Flash Array Based Storage
Calsoft is engaged with the client to develop a vRO plugin. The plugin helps in running the workflows and perform multiple operations on storage infrastructure.