Companies are adopting groundbreaking approaches for the frontend development of their software, website, or applications. They have become more aware of the trending technologies and are making choices best suited for their brand and audience. Calsoft, with years of expertise in UX & UI engineering and honed skills in data & GUI tools such as HTML, CSS, JavaScript, and more, helps customers create extraordinary interfaces that are modern, smart, and high performing.
With the multitude of devices thronging the market and end users seeking personalized experiences, the one-glove-fits-all approach cannot work. We focus on creating web pages and software UI that automatically and effortlessly render on a variety of devices and window or screen sizes.
We ensure that all our UI/UX offerings are secure by design so that our customers' and their end users' sensitive information stays protected from any kind of digital fraud – malware, hacking, or any other criminal manipulation. Our processes ensure that security is woven into every stage of the development life cycle.
Deployment & Test Automation
Calsoft developed scripts to automate the deployment of various components on Azure Cloud, and tested network security at the application level.
Customized User Experience
We create optimized mobile application user experience by applying best practices, design thinking process, and the latest tools and technologies that align with the customers' brand strategy and their end users' expectations.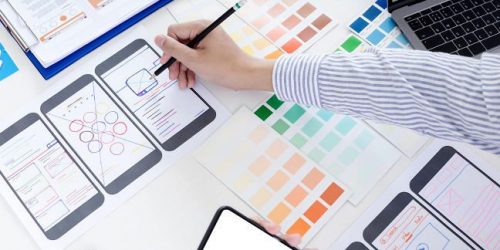 Web Application Development for Food Delivery
Calsoft helped a popular food delivery aggregator services company to develop their mobile-based web application using microservices architecture.
To know more about how we can align our expertise to your requirements, reach out to us.
Calsoft developed a tool to help the end users discover the cost-saving opportunities by virtualizing the network using a leading virtualization technology.