CALSOFT: UP, CLOSE & TECHNOLOGICAL
Need to launch a new product or roll out updates or need help in maintaining existing products? We are here to create extraordinary experiences for your customers. Our prime focus is on providing peerless solutions in storage, networking, virtualization, cloud, and emerging technologies.
Years of Technology Legacy
Fortune 500 companies as our customers
Our agile style, along with a strong focus on technology innovation & core engineering expertise, helps our customers achieve their business goals. Our blend of experienced leaders and young energy makes us fit to work with top companies as well as startups with 800+ engineering projects cutting across Data Center, IoT, Machine Learning, and Data Analytics domains.
Enabling Customer Delight
Calsoft has managed the project superbly. The deliverables have always been ontime or ahead of schedule in some case. The quality of the work is excellent. We could not have achieved significant milestones without Calsoft's contribution.
TUNG M. NGUYEN
Calsoft's team worked as an extension of our own teams and supported us with the Development and QA efforts for one of our products. The team's dedicated approach towards resolving all our technical queries helped us achieve our product roadmap and ensured a faster GTM. Thank you for the excellent service!
TALI MAHAR
INFINIDAT
Calsoft demonstrated a very flexible and responsive approach in our product development needs. Calsoft was able to put together a good team with very little attrition throughout; consistently track and monitor progress to make sure that we achieved high productivity during this engagement..
SIMON JOHNSON
It has been a pleasure working with Calsoft over the last few months. Calsoft helped us during a period of growth in a very positive way.
PETER BRAAM
Calsoft has been a great partner for over 5 years. Not only were they a partner with us when we were a startup; after our acquisition into VMware they remained a valuable resource and partnered with us for many engineering needs. They have always been a great partner and I look forward to our next engagement.
MATT COTTON
Calsoft has offered extraordinary levels of flexibility on the business process aspects and an excellent understanding of the engineering aspects. I am looking forward to working with the Calsoft team again and I strongly recommend them to anyone pursuing work on Linux kernels, storage subsystems and network protocols.
SAI NARASIMHAMURTHY
What is means to be Calsoft Values
Innovation powers everything that we do at Calsoft. As a "Technology First" company, we try to find new ways to solve our customers' problems. Our advanced product engineering and disruptive digital solutions help global ISVs and enterprises to quickly pivot to changing market dynamics. We focus on Engineering R&D, Digital Transformation, Data Center Product Engineering, and Enterprise solutions for Fortune 100 and 500 entities, mid-sized players, and start-ups across verticals.
Corporate Social Responsibility
The concepts of social responsibility and welfare have been an inherent part of Calsoft's corporate philosophy since its inception. We recognize our commitment to the communities in which we operate and realize that the technology sector plays a critical role in creating a level playing field. Our employees, who are key to this philosophy, generously invest their time in enacting positive social change through our educational and healthcare programs directed towards disadvantaged communities.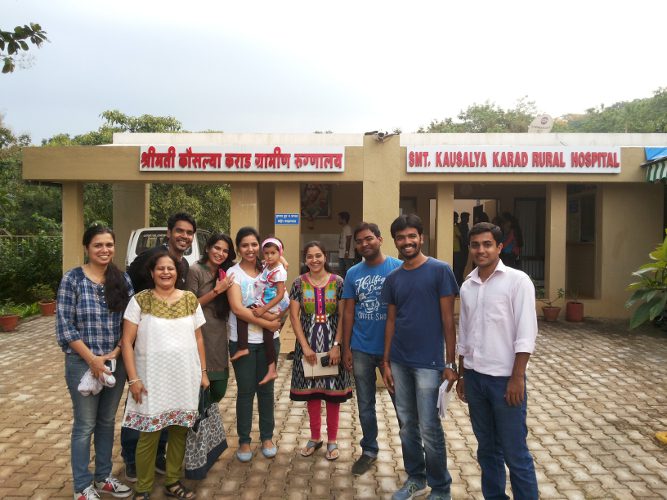 Calsoft strongly believes that a healthy population translates into a prosperous society. With this in mind, Calsoft partners with NGOs and social welfare organizations to ensure that orphanages and other similar organizations that cater to underprivileged children have access to basic yet quality sanitation, hygiene, and healthcare facilities in their areas. The focus of this program is to improve the health conditions of children who are cared for by these organizations. Some of the organizations that Calsoft has recently worked with include Bavdhan School, Apala Ghar Orphanage, and Manavya Foundation, among others.
Calsoft Scholarship Program – Empowering True Talent
At Calsoft, we believe that education is one of the primary catalysts that can bring about large-scale, impactful social transformation. To this end, we have developed Calsoft's Scholarship Program, a highly successful program directed towards the upliftment of underprivileged students in the field of technical education. Each year, Calsoft invites applications for a Bachelor's degree in Engineering from students who display academic prowess and are in need of financial assistance. Post an assessment, Calsoft finalizes candidates for the scholarship and funds their complete engineering education. Calsoft's scholarship program has helped hundreds of students move towards a brighter future.