The best way to protect your network, data, and the entire system is to safeguard the endpoints. The endpoints are essentially devices that are logged in to an organization's network, which, if not protected, can become entry points to hackers and eventually lead to data breaches. Our endpoint security solutions ensure endpoint protection by a secure computer network that is remotely connected to end devices such as laptops, tablets, smartphones, and other devices.
Reliable and validated applications are essential in securing your network and crucial data. Our team of development and testing experts help in developing applications that are reliable and help build trustworthy relations with the end customers. We ensure the QA of the application for better performance, security, and integrity.
DMTF-SMASH conformance Dev & QA for Server Hardware vendor
Calsoft helped the customer with development & QA of their server's System Management API for conformance with SMASH standards.
Our design experts assist companies in formulating the best designs and help with their implementation. We ensure the system design is aligned with the customers' requirements and adhere to best practices for compatibility with the latest technologies.
The most essential feature of endpoint data encryption is that it secures the entire system from getting corrupted. We help in the implementation of endpoint data encryption to prevent unauthorized users from accessing the data through endpoint devices.
SED Encryption Solution
Calsoft engaged with the customer for SED Encryption Solution, performing authentication of 100s self encrypting drives automatically without user intervention.
The role of an encryption key in endpoint security is to secure the system from data theft and exposure. Our encryption key management solutions offer end-to-end lifecycle management of the encryption keys, right from their generation to deletion.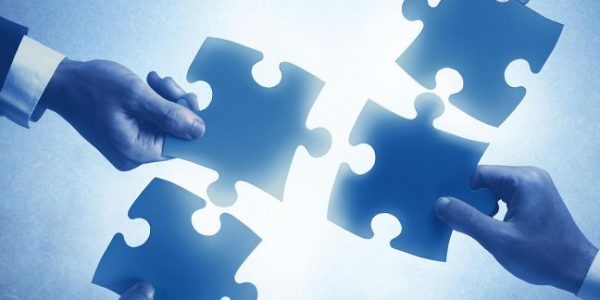 Centralized Management & Monitoring
We offer a unified solution for network and data monitoring and management that ensures protection against data corruption and loss due to the intrusion of a less-trusted agent or host in the network.
Policy Enforcement using Contiv for Docker Services
Calsoft is working on network policy enforcement in a multi-host docker environment. The docker environment is set up for running microservices.
REQUEST OUR SUCCESS STORY
Policy Orchestration for Product Development
The right time to implement security practices in the system is in its development phase. We ensure security policy orchestration in the endpoint network combining key elements such as automation, integration, and collaboration.
To know more about how we can align our expertise to your requirements, reach out to us.
Development Of Microservices Application For Stress Testing Of Security Platform
Calsoft was engaged with the client to develop microservices application for stress testing their Security platform. The engagement included: