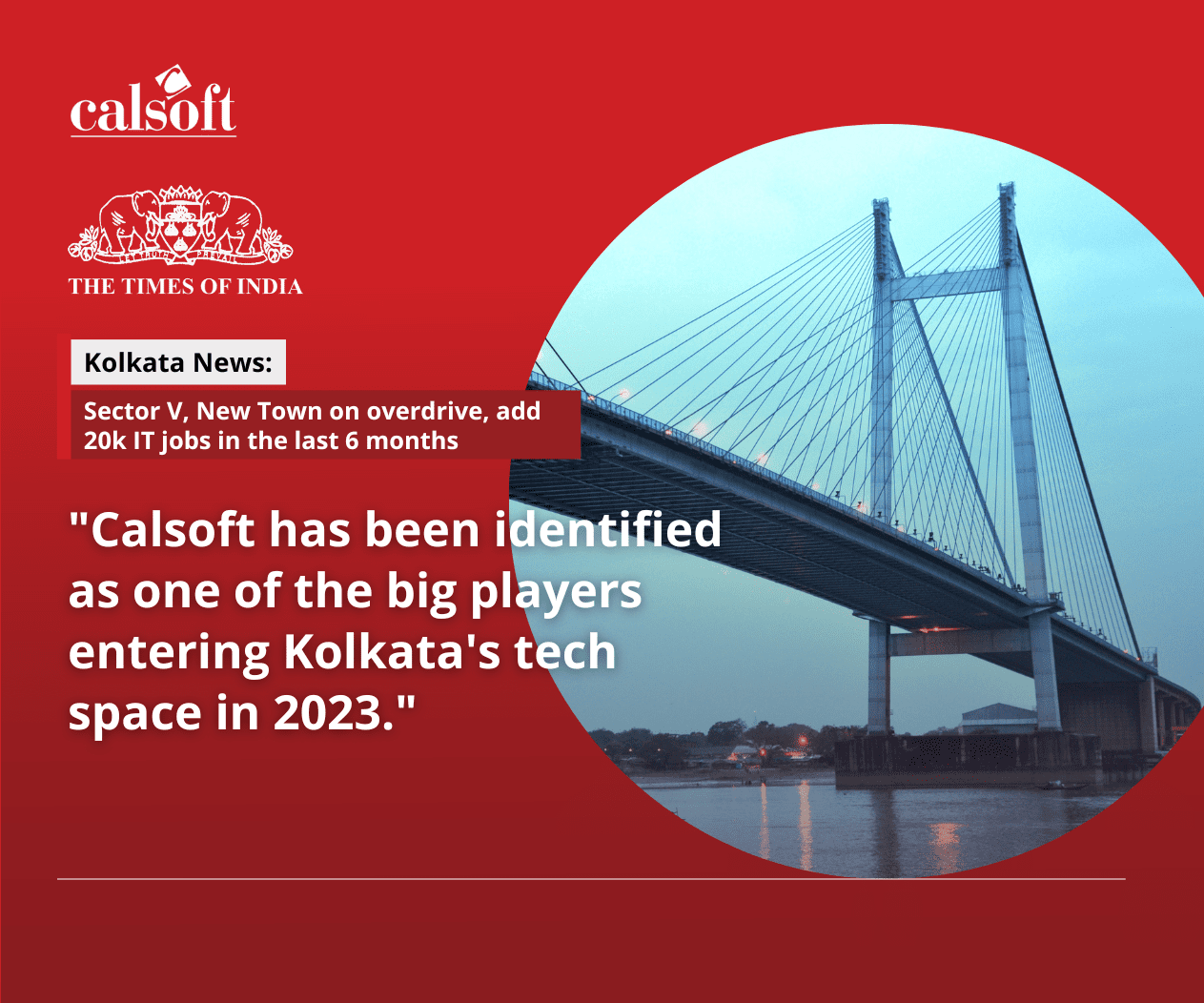 Kolkata News: Sector V, New Town on overdrive, add 20k IT jobs in the last 6 months "Calsoft has been identified as one of the big players entering Kolkata's tech space in 2023."
Read More
Cloud, Data engineering company Calsoft sets up Development Hub in the city
Kolkata: Calsoft Inc, a digital product engineering service provider to customers like Dell, HP, Cisco and Seagate, forayed into Kolkata on Wednesday with plans to set up a development centre that will have 250 engineers by this year and grow to four times the size in three years.
This is an icon boxMyths About Blockchain You Must Not Believe!
Blockchain technology was born in 2008, in the wake of a Wall Street crash. Transformational technology was the invention of the shadowy "Satoshi Nakamoto".
Calsoft Wins Mint Marketing Award 2021 for Best Digital Strategy
Calsoft Inc, a global leader in product engineering and digital services for ISVs and businesses. Was determined to be the recipient of the 2021 Mint Marketing Awards.Best Digital Strategy "In the category of marketing awareness by technology.
Interaction on 2022 Trends – Somenath Nag, VP, Calsoft
Somenath Nag, VP, Corporate Strategy, Calsoft talks about the new opportunities emerging in the year end which will become strong in 2022.
With eyes on expansion, Calsoft plans to hire 1000 Employees
Calsoft is planning to hire a total of 1000 engineers over the next few quarters in Pune, Bengaluru, and San Jose offices, while also opening a brand-new development center in Kolkata.