For product companies, things don't come to a grinding halt after product release. Efforts to sustain the product in the market and create a great customer experience keep the business in the market for the long run. Calsoft's Sustaining Engineering Solutions help product companies worry less about post-release efforts as we take charge of product enhancement, customization, integration, and other tasks.
After product release, as a part of continuous improvement, it needs regular driver, OS, or feature updates. The purpose could either be fixing bugs in programs, addressing security issues, or adding new functionality. Calsoft helps customers by offering quick fixes with installation, configurations, and resolution of issues.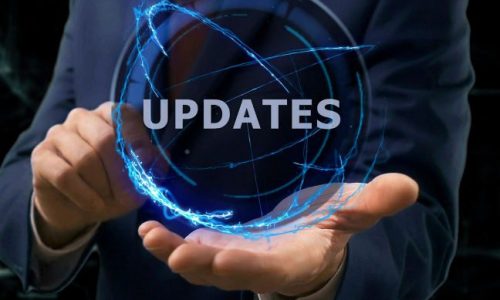 Sustaining Cisco Invicta SAN Product
Calsoft is the only engineering team to provide development support (L3 support) for two All Flash Array products, including owning the end-to-end engineering activities involving development, test, build and release; planning and providing hotfixes and releases for the product; and meeting SLAs.
REQUEST OUR SUCCESS STORY
Feature Development & Enhancement
Software product maintenance is much more than just bug fixing. To keep the product compatible with the evolving and demanding market, development teams need to enhance the product features for better experience and visibility. Our development team assists product owners to develop new features and enhance the existing ones.
Rapid technological changes call for the addition of new capabilities to legacy applications and products. Calsoft supports with the migration of these applications to the latest technologies.
REQUEST OUR SUCCESS STORY
Vranger Product Development and Support
Calsoft provided platform support for: VMware and Hyper-V with new features; Incremental Backup with Windows 2k16 RCT feature; latest version of EMC DDBoost Library and its certification. The project team also added new features like BMR for Physical Windows® servers; and more.
REQUEST OUR SUCCESS STORY
For any product to sustain itself in the business landscape, the one-size-fits-all approach never works. Hence, we ensure every product delivered is as per customer requirements. Our seasoned development team assists product companies with full-scale product customization solutions.
The use of multiple tools can make the functioning of a product very complex. Calsoft helps with integration of existing applications, platforms, and products in a multi-cloud environment. Ecosystem integration is also a critical step towards digital transformation as it ensures no partner, customer, application or platform is left behind.
REQUEST OUR SUCCESS STORY
ODC– Development And QA
Calsoft helped the customer with designing, implementing, and testing of its product's feature set; along with internationalization/localization support.
REQUEST OUR SUCCESS STORY
We offer localization support to product companies by incorporating predefined localization data and features derived from existing libraries or user preferences. Some immediate benefits of localization include increased market share, customer acquisition & retention, reduction in support costs, and increased competitive advantage.
To know more about how we can align our expertise to your requirements, reach out to us.