Data Engineering, Governance and Analytics
In the ever-evolving world of technology, Cloud is playing a significant role. With the internet and the increasing adoption of cloud-based systems, there's a substantial surge in Data Generation. The more the data, the higher its usage in heterogeneous systems. As complexities in the data increase, business organizations call for Efficient Data Management.

To make sense of this ever-increasing convoluted data, your organization needs data engineered for analytical and governance processes. Calsoft helps in leveraging this data more decisively with Data Quality Management, DataOps and Cloud Data Platforms.
Calsoft enables its customers' data journey by helping them extract meaningful insights from all data sources.
Accelerato.ai: Our platform for Creating Differentiation using Data
DATA WAREHOUSES
DATA LAKES
DATA ENGINEERING PROJECTS
DATA SCIENCE PROGRAMS
DATA SHARING INITIATIVES

DATA APPLICATIONS
Enabling a culture of data-driven decision-making by ensuring reliable and actionable data
Process Consulting for Formal Data Quality Management
Federated Data Quality Platform Development (with Cloud-native & Open-source Technologies)
Facilitating the migration of data ecosystem and enterprise data to the cloud and cloud data warehouses. Empowering organizations to utilize a wide variety of workloads and applications on any cloud.
Cloud Readiness Assessment
Database Platform Migration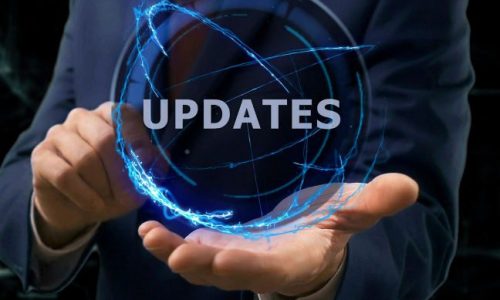 Focusing more on business solutions over service delivery with faster data pipelines and deployment automation.
Data Pipelines for Seamless DataOps Integration
Automated Build and Deployment of DataOps Programs
Businesses need to have proper data governance framework in place to drive more business value. Calsoft's Data Governance Practice offers well designed governance services that empower customers to keep data in an organized, accurate, secure and compliant with the prevailing regulatory norms at any stage.
Project Planning and Technical Change Management
More Seamless Cloud Migrations
Better Results from ML Pipelines
Data Discovery & Improved Monetization
Data Governance: Springboard for Cloud Migration
Data governance is a set of practices that enable enterprises with the tools, processes, and people to manage, maintain, integrate, and secure data efficiently. Calsoft, on March 31, 2021, hosted a webinar on Data Governance: Springboard for Cloud Migration.
5 Things You Must Consider for your DQM Program
Data Quality Management is becoming an essential part of streamlining business processes. As a result, the global market of quality management software is witnessing an increasing adoption. 
To know more about how we can align our expertise to your requirements, reach out to us.