Cloud QA – A Scalable TaaS with Cloud-Native Advantage!
From solopreneurs to multi-national companies, everyone uses the Cloud in some manner. This piece of technology has become the foundation of millions of businesses worldwide, providing critical support when needed.
Given the importance of the Cloud, companies have a vested interest in making sure that their products interface with the Cloud properly. This has led to the creation of the discipline of Cloud QA, a variety of methods designed to test the Cloud-compatibility of products.
However, Cloud QA is a relatively new discipline. Are the advantages worth the investments? Are the challenges something that can be solved, or are they insurmountable?
Shrish Ashtaputre seeks to answer these questions and more, in Calsoft's February Webinar!
In this Webinar you'll will learn about:
Missed Out on Our Webinar? Download The Video Now!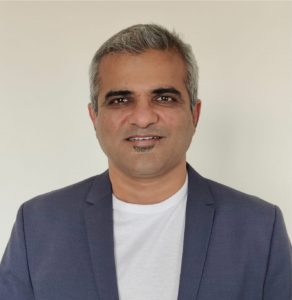 Technical Director – QE, Calsoft
Shrish is a seasoned technology professional with 21+ years of industry experience. He has worked on the infrastructure side of the technology stack, viz. Storage, Networking, and Virtualization. His deep expertise lies in optimizing the QE approach through the use of the right tools, an innovative testing mindset, and enabling outcome-driven automation solutions.