Portability of smartphones has made mobility one of the critical aspects of online business strategies. Companies are investing in well-designed mobile applications using the latest technologies to gain a competitive advantage and maximize their reach. Calsoft's development team helps product companies in planning a robust mobility strategy with full assistance in mobile application design, development, and testing. We also help with cross-platform integration to keep your data unified.
Our testing services include end-to-end functional & non-functional testing. We support customers with automated as well as manual unit testing for mobile applications that help in realizing the operability of the basic unit of the application.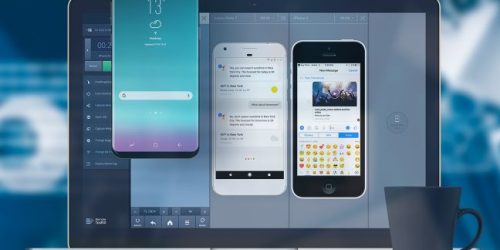 We offer design assistance to enterprises intending to create incredible mobile applications. Our technology experts also help through the entire development process, right from conception to implementation, release, and beyond.
The process of application testing lacks a customer-centric approach, which may reveal the actual functional challenges. In fact, most companies stop at alpha testing itself. We help bridge this gap by offering beta testing solutions, where a pre-release beta version is tested by our team of testing experts.
We provide a range of usability testing solutions for mobile applications covering scalability testing. In this, we perform a series of load tests to check a variety of aspects such as memory usage, performance, and more.
To know more about how we can align our expertise to your requirements, reach out to us.