Portability of smartphones has made mobility one of the critical aspects of online business strategies. Companies are investing in well-designed mobile applications using the latest technologies to gain a competitive advantage and maximize their reach. Calsoft's development team helps product companies in planning a robust mobility strategy with full assistance in mobile application design, development, and testing. We also help with cross-platform integration to keep your data unified.
Prototyping & Wireframing
Our UX and UI experts help in detailing visual interaction through prototyping and wireframing for your mobile application. We also assist with the integration of web and mobile application prototyping process.
REQUEST OUR SUCCESS STORY
Web application development for Food Delivery
Calsoft helped a popular food delivery aggregator services company to develop their mobile-based web application using microservices architecture.
REQUEST OUR SUCCESS STORY
We offer design assistance to enterprises intending to create incredible mobile applications. Our technology experts also help through the entire development process, right from conception to implementation, release, and beyond.
We assist our customers in creating secure, robust, reliable, and flexible mobile applications through our mature mobile framework development offerings that cut across a wide spectrum of devices. Our experts assist customers with a software library in the form of an application framework that helps in accelerating the application development process.
REQUEST OUR SUCCESS STORY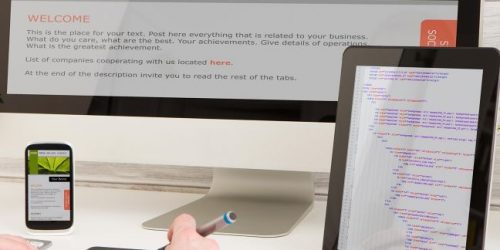 Cross-platform Integration
We make sure your business stays integrated, whether you interact with your customers through web applications or mobile applications. Our integration experts help with cross-platform data integration for a unified experience and ease of operations.
To know more about how we can align our expertise to your requirements, reach out to us.