Top 5 Storage acquisitions in first half of 2016
Every year acquisitions are changing the storage landscape, adding a lot of dynamism and churn in the entire storage industry. First half of year 2016 has been no exception. We have seen some key acquisitions happened which may impact storage industry in the long run. They were 27 acquisitions made in the first six months of 2016, compared to 22 for same period in 2015.
In my view these are the top 5 storage acquisition happened in first half of 2016 that will impact storage industry in a long run.
Pivot3 Acquisition of NexGen Storage
Pivot3, is a pioneer in development of hyper-converged infrastructure (HCI). Its acquisition of NexGen Storage; a leading provider of hybrid storage appliances, dynamic all-flash arrays and Quality of Service (QoS) capabilities, will strengthen its foot print in all-flash and hybrid storage technologies. So now, Pivot3 customers will have complete implementation flexibility and QoS management control. There will be no need to overprovision for peak workloads, but instead can use just-in-time dynamic provisioning of resources and scale as the business grows.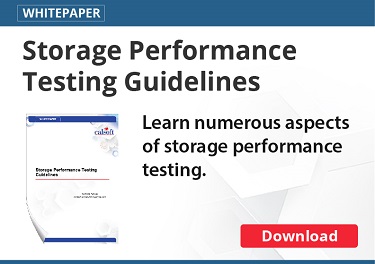 Hewlett Packard Enterprise Acquisition of Trilead
In my view Hewlett Packard Enterprise (HPE) acquisition of Trilead, Switzerland-based small data Protection Company is good news for SMBs. Trilead developed low-cost data protection software for VMware vSphere and ESXi and Microsoft Hyper-V virtualized environments. In some ways it competes with more well-known applications like Veeam. HPE already has a Data Protection tool (HPE Data Protector) and is pretty expensive and enterprise-focused backup solution. It will be too complex and too costly for existing Trilead customers; above all HPE itself has never positioned it for SMB market. So perhaps HPE will just rebrand the Trilead solution and continue to focus on low end SMB market.
eFolder Acquisition of Replibit
eFolder, is a leading supplier of business continuity services, Its acquisition of Replibit, a fast-growing developer of next-generation backup and disaster software for Managed Service Providers (MSPs) will help them in owning their backup and disaster recovery (BDR) software IP platform, from endpoint to cloud. The Replibit solution is an end-to-end business continuity software platform empowering MSPs to deliver profitable backup and disaster recovery solutions. Combination of both these solutions will produce a fast, reliable, and complete business continuity solution designed for MSPs.
Cavium Acquisitionod of QLogic
In my view Cavium, Inc. acquisition of Qlogic is a highly complementary and strategic acquisition. QLogic's specializes in advanced connectivity and storage solutions, which is highly complementary to Cavium's expertise of networking, compute, and security solutions. This acquisition will enable Cavium to offer a complete end-to-end offering to customers in Enterprise, Cloud, Data Center, Storage, Telco and Networking markets.
Samsung acquisition of Joyent
This is an interesting acquisition for me. Primarily Joyent's core platform delivers container management services through Triton. It also offers Manta, an open source object storage service, and a hosted Node.js platform. Surprisingly it is not acquired by a competitor or an enterprise infrastructure player looking to strengthen their position. Rather it is acquired by a company, which is a leader in the consumer electronics market. In my view Samsung would be interested in Joyent's expertise of Node.js, which could help them in embedded platforms. They would also be interested in their expertise around object storage and container management.
I believe storage is and will continue to be the most critical aspect of data centre. Companies spend a lot in making their data work harder either by getting meaningful insights through detailed analytics or by making its access faster. For any organization a well-defined storage infrastructure can give its business a highly competitive edge and can very well impact on the bottom line. This has led to the flurry of acquisitions in storage industry. This will lead to a more streamlined storage industry where the mantra to quickly add a particular technology in your portfolio is to acquire a specialist smaller company and save on millions on a dedicated R&D team.
To know more email: marketing@calsoftinc.com
Anupam Bhide | Calsoft Inc.
Calsoft Storage Expertise

Leveraging years of experience with Storage platforms, ecosystems, operating systems and file systems, Calsoft stands as pioneer in providing storage product R&D services to ISVs. Our service offerings enable storage ISVs/ vendors to quickly develop next generation storage solutions that can perform and cut across enterprise IT needs.