Moving to the cloud involves much complex decision-making and data-intensive processes. Leveraging external support to enable the cloud for your business and enjoy its efficiency, flexibility, and agility at the earliest is possible.   
Calsoft's Cloud Enablement Services offer a comprehensive set of solutions to organizations of all sizes to help them take full advantage of the benefits of cloud computing. Our experienced cloud experts help businesses navigate the complex world of cloud technologies to identify the right cloud strategy that meets their unique requirements. 
Calsoft's Cloud services include:

 

Cloud Migration Services

 

Cloud Platform Services (PaaS)

 

Cloud Engineering Saasification

 

Cloud-based Data Management and Analysis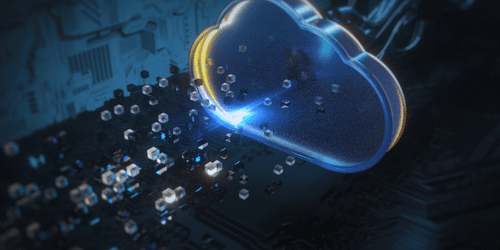 Private Cloud Enablement Services
Calsoft provides enterprise-grade private cloud solutions that enable businesses to have full control and isolation over their cloud infrastructure. We offer a range of private cloud services, including cloud migration, platform integration, cloud security, cloud operations, SaaS & PaaS enablement, and data analytics.  
At Calsoft, we are committed to providing the highest level of service to our customers, ensuring that their private cloud is always available, secure, and performing at its best.
Public Cloud Enablement Services
We help businesses migrate their applications and data to popular Public Cloud platforms such as Amazon Web Services (AWS), Microsoft Azure, and Google Cloud Platform (GCP) while ensuring minimal downtime and maximum efficiency.  
Calsoft offers secure and customized public cloud solutions that provide businesses with cost agility, affordability, and high scalability. With complete visibility into usage and operations, we provide our customers with the peace of mind they need to operate their businesses effectively.   
Hybrid Cloud Enablement Services
Our Hybrid Cloud solutions combine the scalability and cost-effectiveness of the Public Cloud with the security and control of the Private Cloud. Our cloud specialists help businesses design and deploy Hybrid Cloud architectures that integrate their Public and Private Cloud resources seamlessly.  
Our hybrid cloud services enable enterprises to achieve optimal performance, security, and cost savings. 
MultiCloud Enablement Services
Our MultiCloud solutions enable businesses to manage their workloads across multiple clouds, ensuring maximum agility, flexibility, and cost savings.  
We provide end-to-end MultiCloud services, including strategy, design, deployment, and management, to help businesses leverage the benefits of multiple cloud platforms while ensuring seamless integration and optimal performance. 
Our Trusted Cloud Partners
At Calsoft Inc, we bring a wealth of expertise and experience to help businesses unlock the full potential of cloud computing. With our Cloud Enablement Services, businesses can benefit from faster time-to-market, increased agility, and reduced costs. 
Discover your cloud technology requirements with Calsoft's comprehensive assessment. 
To know more about how we can align our expertise to your requirements, reach out to us.
Cloud Migration/Cloning Testing
Calsoft was engaged with the customer for cloud migration/cloning testing.